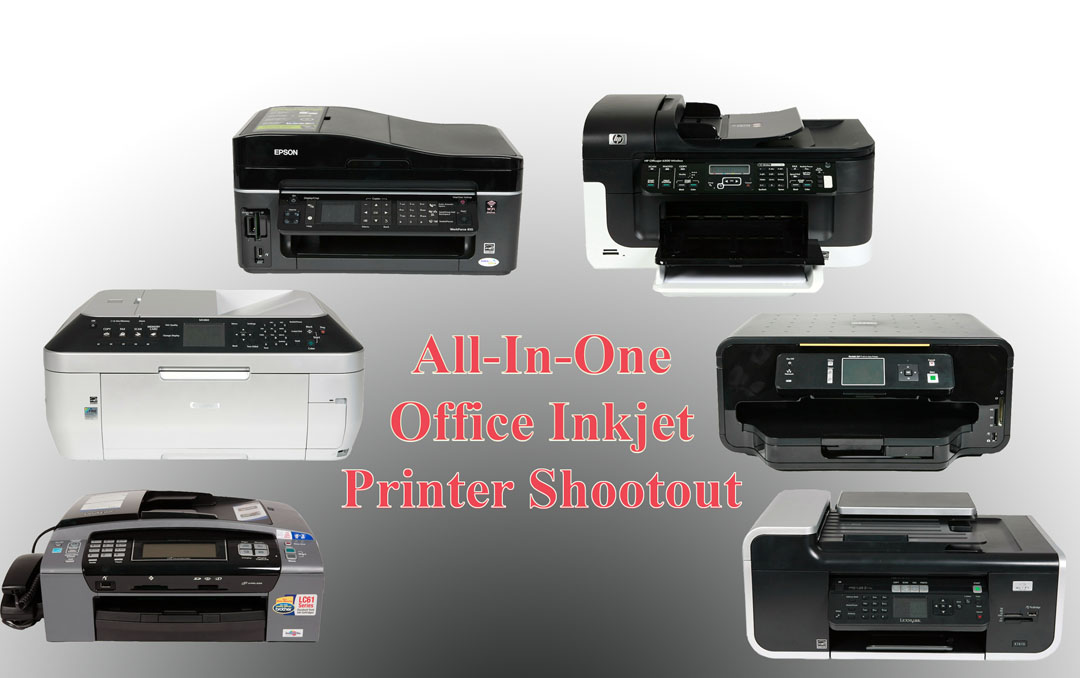 INTRODUCTION: When it comes to versatility and the price you pay for features, few office products can top an All-in-One inkjet printer. These multipurpose devices can print, scan and copy documents, send faxes, and even transfer files from memory cards directly to your computer. The latest AIO models priced below $200 also include premium features such as WiFi connectivity, high speed fax, auto-document feeders, touch-screen LCD panels, and duplex (double-sided) printing.
For business owners, waiting around for a slow printer adds up to a waste of time and money. But how can you really determine the speed of a printer before you purchase it? And which one is not only fast but has the best balance of features and performance for the price?
To find out, I ran the following six models through a gauntlet of tests to determine the best of the breed: (note: all prices are street prices as of Jan. 30, 2010.) Brother MFP-790CW ($139), Canon Pixma MX860 ($179), Epson WorkForce 610 ($129), Hewlett Packard Officejet 6500 ($159), Kodak ESP 7 ($149), and the Lexmark X7675 Professional ($189).
The summary results of the speed, image quality, font sharpness, and moisture resistance tests for all but the Kodak AIO are included in the following HD video.


---
---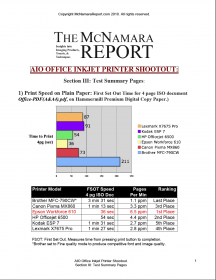 FULL TEST REPORT:
For more information on the testing methods and settings I used, plus in-depth analysis of the printing, scanning, copy, card reading speed, energy consumption, and ease-of-use features for all six models, download the complete 32-page AIO Office Inkjet Printer Shootout Test Report
(To enable high res printing and other features in the full test report, request a password by clicking here.)


---
TEST PHOTO GALLERY
This gallery contains magnified details from high res scans of test prints referenced in the AIO report and AIO HD video. Click on the PicLens link to start a slide show, or scroll over and click on individual thumbnail images below: