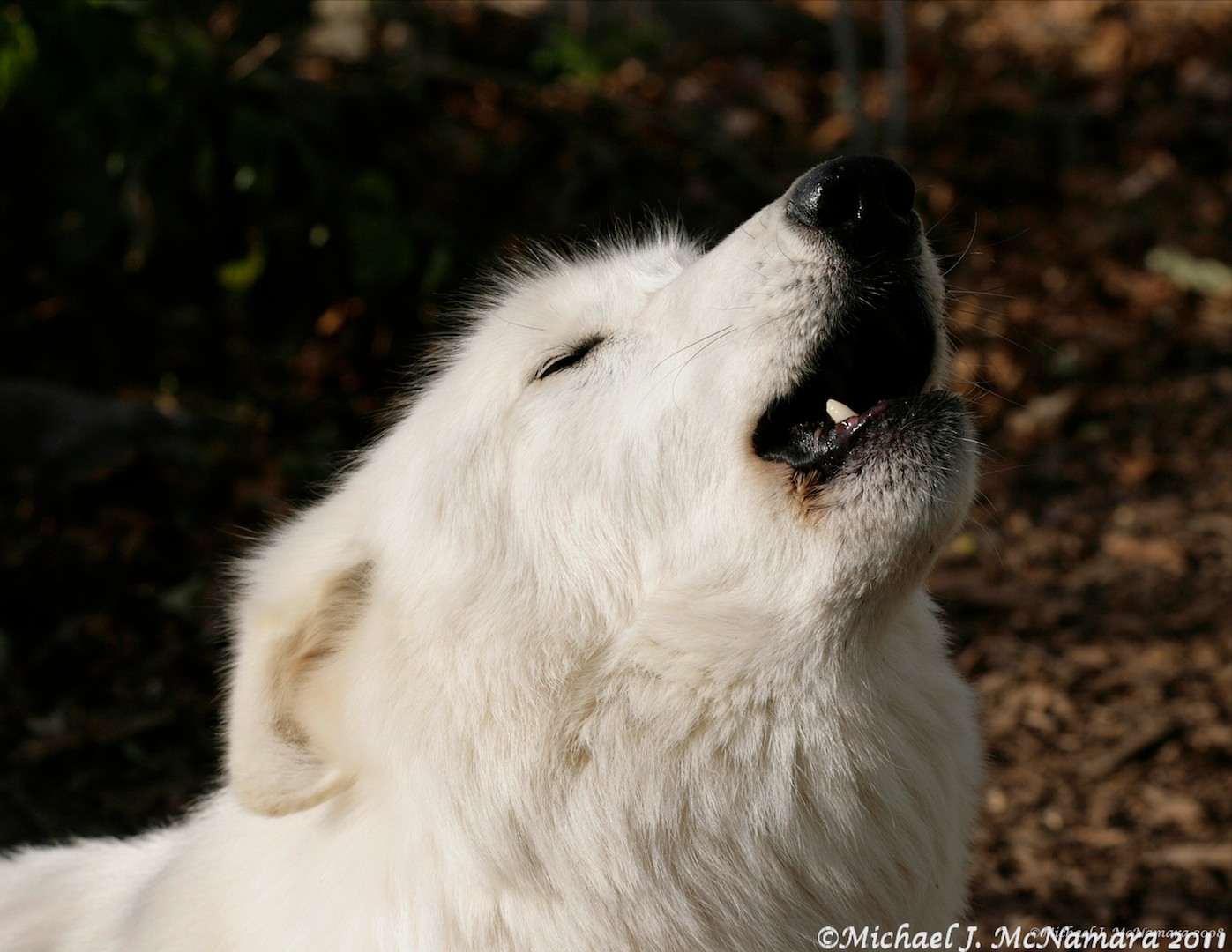 Wolf Conservation Center for more info.) I got a chance to go behind the scenes while doing a story for Popular Photography magazine back in 2007, and actually got bitten by the white wolf in the photo above (that sounds more dramatic than the fact that he grabbed hold of my shoe and wouldn't let go until the Preserve's Director tossed him a few pieces of venison for dinner. But it might explain the excessive hair growth I experience during the full moon.)
The prints on the wall range in size from 24 x 36 to 18 x 24, and all were made using pigment ink printers (either the Epson Stylus Pro 7900 or Canon ImagePROGRAF 6300). They look much better as large prints, but if you can't drop in to see the show, check out the following gallery (click on any image to move into the large screen view). The last image in the gallery is a map showing the location for each photo, and if you want a Google Earth file that shows the general location of each area photo, download this small .kml file and open it in Google Earth.
In case you missed the exhibit last Fall, I'm including another gallery of photos that were shown then. A bit more widespread in terms of geographic locations, ranging from a photo shot in Amsterdam to images from my UN documentary on the Great Barrier Reef. Enjoy!!

PS: These photos are all for sale–but right now I'm in the midst of setting up a dedicated URL for that purpose. In the meantime, if you're interested in purchasing a print of one of these photos, contact me at mikemcnamara79@mac.com.