High-end color calibration and profiling tools used to cost a pretty penny and required a learning curve that few photographers had time to deal with. But new calibration and profiling tools such as the X-Rite Colormunki Photo ($449 street) and DataColor's Spyder3Studio ($600 street) are available for less than a quality 13×19-inch printer or 24-inch monitor. These tools can create profiles for monitors, printers, and digital projectors, they're portable, easier to use than ever, and will pay for themselves in ink and paper savings in no time–especially if you make a lot of prints. But which is the best choice for your work flow and color demands?
I would recommend the X-Rite Colormunki Photo if you plan to make lots of printer and paper profiles, grab spot colors, and only have a few computers to calibrate. It's faster at profiling prints (you can slide it across several patches in a single move-see photo below), slightly more accurate on monitor profiles, and portable enough for making quick spot color readings. Otherwise, its limited license (which allows for loading on only 3 computers) is a pain, especially for any pro photographer who has a home computer, laptop, and more than one computer in his or her studio.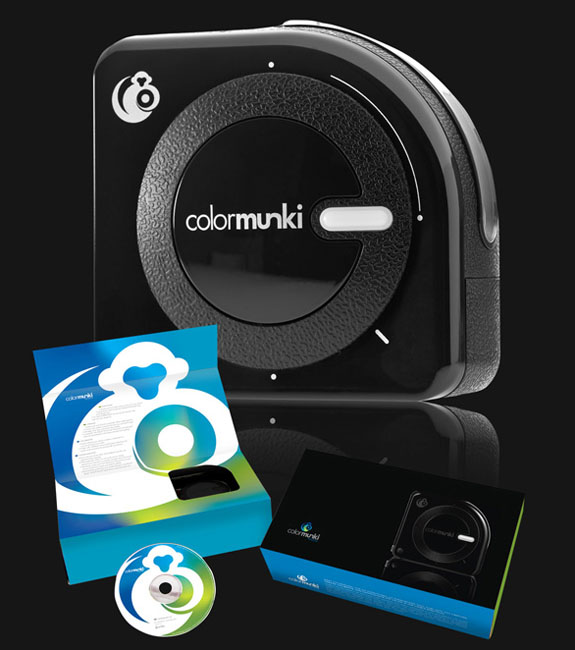 On the other hand, I gotta hand it to Datacolor: The metal case for the Spyder3Studio is Sweet! Plus this system includes two color measurement devices, one for monitor and projector calibration and profiling, and one for creating printer profiles. Both of the Spyder devices are colorimeters, even though the print device is called a spectro-colorimeter in the literature. It includes easy-to-use setup instructions and calibration programs that work on an unlimited number of Mac and PCs. Print profiling takes longer to achieve with the Spyder3Suite than the Colormunki, and results were nearly as accurate. However, it's not as easy to use the print measuring device on spot colors (or fabrics) as it is with the Colormunki.