To listen to this topic discussed on the Inside Digital Photo show, Aug. 2, 2008, click the play button:
Audio clip: Adobe Flash Player (version 9 or above) is required to play this audio clip. Download the latest version here. You also need to have JavaScript enabled in your browser.
Believe it or not, the recently announced Leica DC VARIO-SUMMICRON f/2.0, 24-60mm equivalent lens is now available for under $500! That's 8X less than the price of the 28mm f/2 SUMMICRON-M ASPH and 5X less than the LEICA Elmarit-M 24m f/2.8 ASPH. And it's also the first 24mm f/2.0 Leica lens with optical image stabilization built it!
There's only one catch—at that price it also comes permanently affixed to the new Panasonic 10.1MP Lumix LX3 compact digital camera. Is this black-bodied digital camera the only one pro photographers won't be embarrassed to carry in public? Sure looks like it.
Now available in the more desirable black body–-
similar to the Leica Digilux III (made by Panasonic) without the RED Leica logo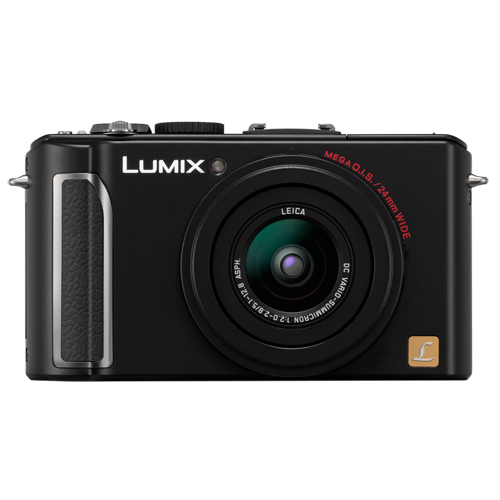 To listen to this topic discussed on the Inside DIgital Photo show, August 2, 2008, click the play button