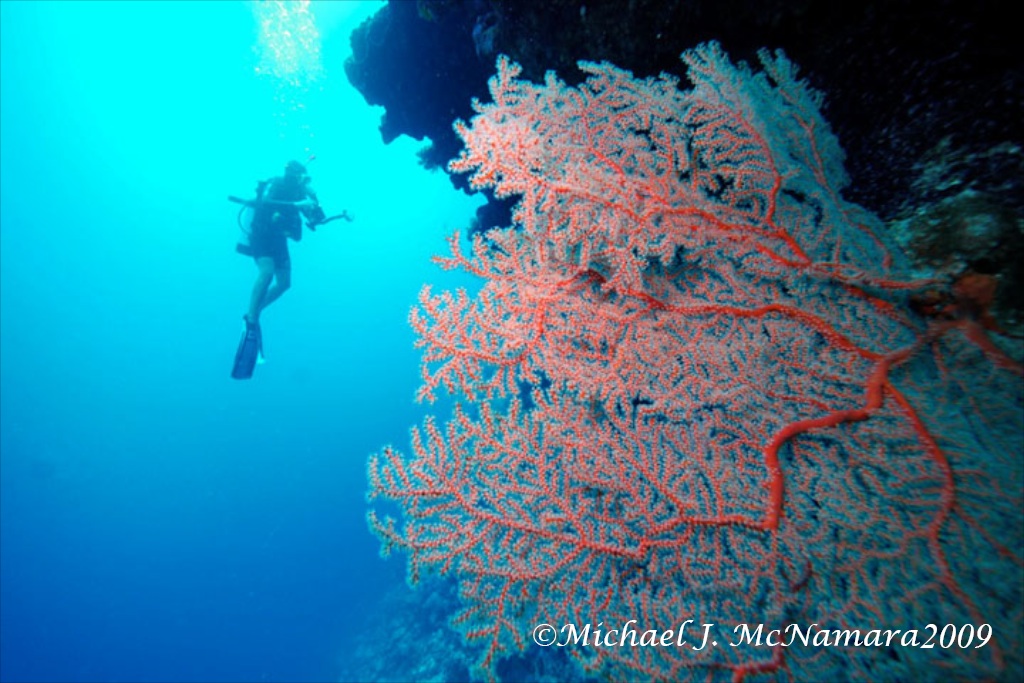 McNamara Report & Panasonic Go Down Under for UNESCO World Heritage – Our Place Project
First Underwater World Heritage Site Documented With Photos
And HD Videos Taken With The Panasonic Lumix DMC-GH1
NEW YORK, NY and Osaka, Japan – January 8, 2010 – Michael J. McNamara, award winning photo journalist and editor of the McNamara Report (www.mcnamarareport.com) has recently completed two photo & video documentaries for –

OUR PLACE – The World Heritage Collection (http://ourplaceworldheritage.com/),a publishing house that is creating the world's largest photographic collection of UNESCO World Heritage (WH) sites.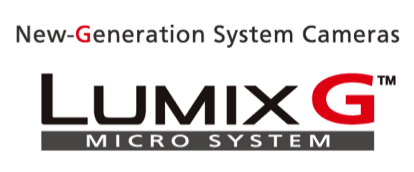 The award winningPanasonic LUMIX® DMC-GH1(http://panasonic.net/lumix) enabled McNamara to capture both high-res still photos and full HD AVCHD format videos of the Great Barrier Reef of Australia (www.gbrmpa.gov.au/), the worlds largest coral reef system, as well as the Wet Tropics of Queensland (www.wettropics.gov.au/). While OurPlace photographers have documented over 230 of the 890 World Heritage sites, the Great Barrier Reef is the first underwater World Heritage site; it and the Wet Tropics are the only World Heritage sites that share a common border.

Panasonic (http://panasonic.net/lumix/) has continually supported the UNESCO partnered World Heritage photographic project, OUR PLACE since its inception in 2006.  "Panasonic is keen to contribute to the photographic culture, and help promote and protect the important UNESCO World Heritage sites through the OUR PLACE Project.  This exciting project gives us the opportunity to communicate both about the value of the World Heritage sites and about Panasonic's strong commitment to protecting the environment.  Our vision for LUMIX coincides with the UNESCO goal to photo document the World Heritage sites, and we are proud to contribute our latest innovative digital imaging technologies, such as those found in the award winning Lumix DMC-GH1, to achieve that goal," states Ichiro Kitao, Managing director of Panasonic Digital Still Camera Business Unit.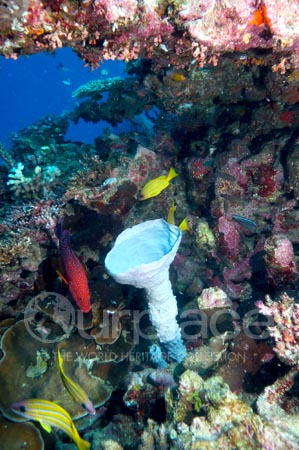 McNamara, an advanced scuba diver and underwater photographer, took advantage of the compact Panasonic LUMIX GH1 12.1-MP photo and exceptional full HD video capabilities, as well as its interchangeable lens system and live viewfinder. Paired with a custom underwater housing and unique lighting system (http://www.mcnamarareport.com/underwater-gear-for-great-barrier-reef-documentary), the 'hybrid' features of the DMC-GH1 were rigorously tested during his 23 dives on the reef, some below 130 feet. With assistance from the Great Barrier Reef Marine Park Authority and Mike Ball Dive Expeditions (www.MBDE.com), McNamara captured a treasure trove of still images and HD video footage that includes sharks, turtles, exotic tropical fish, colorful fan corals, barracudas, and giant clams. McNamara also visited the Osprey Reef system in the Coral Sea, a site under consideration for inclusion into the Great Barrier Reef Marine Park that boasts an impressive shark population and dramatic coral walls.
After completing his 8-day expedition to the Great Barrier Reef, McNamara trekked to the mountains and coastal regions of the Wet Tropics. With the assistance of park rangers from the Wet Tropics Management Authority, McNamara documented wild orchids, rare blue and red crayfish, giant ferns, and scenic vistas on mountaintops nearly 4000 feet above sea level. Excursions included spotlighting endangered ringtail possums at night, visiting a bat and flying fox hospital, searching the rain forest for tree kangaroos, and exploring Cape Tribulation's blue holes, mangrove forests, and crocodile-filled rivers. Notably, there was little rain during his week-long stay in the Wet Tropics, and several of his landscape photos show signs of the giant dust cloud that covered much of Australia in late September, 2009, as well as damage to the rainforest from the worst drought to hit the Wet Tropics region in decades.
"It has been an honor to be part of the international team of photographers who document the World Heritage sites for their physical and geographical aspects, flora and fauna, and the human elements that make them of outstanding universal value. The partnership between UNESCO and OUR PLACE helps increase our awareness, knowledge and appreciation to better protect these remarkable places, many of which, like the Great Barrier Reef and Wet Tropics of Queensland, are fragile and threatened by extreme climate events and man-made stresses." McNamara comments.
To minimize the environmental impact and transportation costs typically required for equipment and support crews during an overseas photo and video documentary, McNamara carefully selected his camera gear, underwater still and video lighting components, computer and storage systems, communications equipment, and clothing so that it all fit within his standard international checked and carry-on baggage allotments. His low travel "footprint" enabled him to travel incognito in the Wet Tropics, and kept his photo and video subjects at ease during filming. For more on the lightweight, state-of-the-art equipment McNamara carried, visit the McNamara Report.com: "What's in MIKES BAG:" (http://www.mcnamarareport.com/whats-in-mikes-bag)
You can also follow McNamara's expeditions in his GOOGLE EARTH JOURNAL: http://www.mcnamarareport.com/virtual-field-trip-to-the-great-barrier-reef/, an interactive platform that leads you on a day-by-day virtual treks through both areas. It contains commentary, plus video & still images tied in by GPS data to Google Earth's satellite imagery. Through this tool, you can experience these World Heritage sites from McNamara's unique perspective and get a closer look at the astounding marine and rainforest creatures he encountered along the way.
The McNamara Report is a content portal website that includes discussions and analysis on consumer electronics technologies and products, as well as trends affecting pro photographers, photo enthusiasts, and the digital imaging industry. The website encompasses articles, photo illustrations, radio and TV interviews, multi-media test reports, how to's, and hands-on reviews of the latest cameras, imaging software, printers, computers, displays, storage systems, and consumer-electronic devices.   Portfolios of McNamara's award winning travel, nature, sports, portrait, and fashion photography can also be viewed at the McNamara Report website – for more visit: http://www.mcnamarareport.com.
Panasonic Corporation is a worldwide leader in the development and manufacture of electronic products for a wide range of consumer, business, and industrial needs. Based in Osaka, Japan, the company recorded consolidated net sales of 7.77 trillion yen (US$78.4 billion) for the year ended March 31, 2009. The company's shares are listed on the Tokyo, Osaka, Nagoya and New York (NYSE: PC) stock exchanges. For more information on the company and the Panasonic brand, visit the company's website at http://panasonic.net
About the World Heritage – OUR PLACE PROJECT
There are currently 890 special places around the world that have been awarded prestigious World Heritage status by the UNESCO World Heritage Committee. They are some of the planet's most unique and significant locations and are places of both Natural and Cultural importance. OUR PLACE is photographically documenting these sites for posterity.
Explore and enjoy the photo galleries which represent OUR PLACE on OUR PLANET at www.ourplaceworldheritage.com.
For more information, contact:
CJC Strategists
Charlé-John Cafiero
Tel:
(212) 777-7654